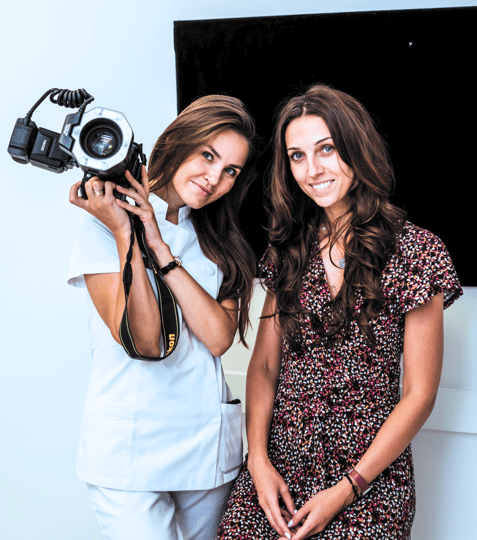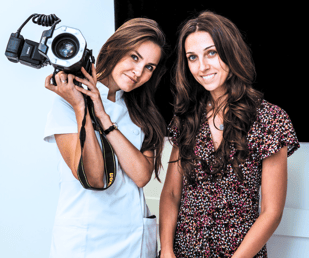 Trust your smile to one of the best cosmetic dentistry specialists in Lithuania. Justina's specialty is cosmetic veneers, full-arch reconstruction, cosmetic bonding, tooth bleaching, treatment of bruxism-related lesions and restoring the vertical dimension of occlusion.
Cosmetic dentistry with Justina Jakutienė
Dental implants are the most advanced method of restoring lost teeth. Usually, the conditions are suitable for the optimal method of immediate implant placement, when tooth extraction and implant placement is done during the same visit. Immediate implant placement is based on solid research knowledge and clinical experience.
Immediate implant placement using Straumann and Megagen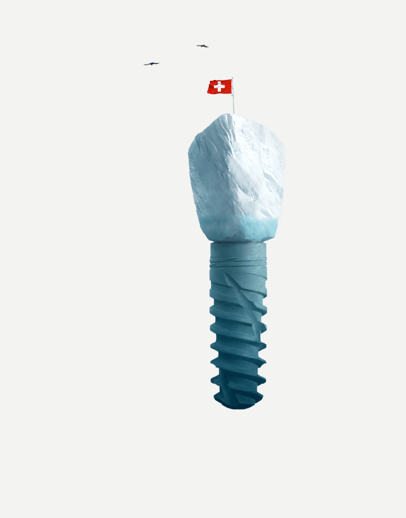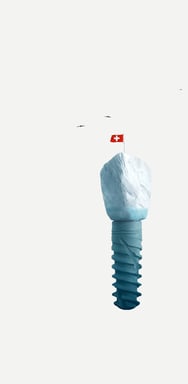 When general anesthesia procedures are needed for dental treatment... In our clinic, we perform all anesthetic procedures from oral sedation to general anesthesia.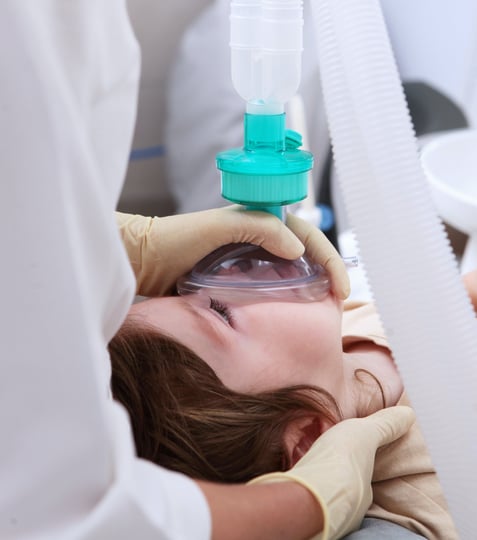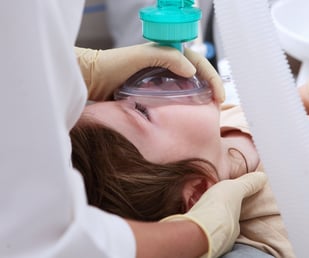 Our story and our greatest achievement
In 2010, we, Justina and Vytautas, opened our clinic. To this day we gathered an experienced team of 25, did not advertise and simply tried to do our absolute best and have our honest work be known through word of mouth to more than 10,000 patients. This trust is the greatest appraisal.
We inform the patient in a thorough and understandable way
A modern application for dental record keeping Open Dental allows for clear communication with the patient. When the patient presents their wishes during the first visit, a thorough treatment plan and a cost estimate is presented.
A complete team of professionals
Our clinic has 15 great specialists. Our doctors regularly take educational courses, some lecture for university dental students, perform research, read lectures in conferences, and participate in medical missions.
A smile you dreamt about
Sometimes patients learn to smile again after decades have passed. We are proud of the works of our cosmetic dentistry specialist Justina Jakutienė.
Where small miracles happen
Here, patients forget the anxiety of dental treatment, and come to our clinic with a smile on their face! Here, parents are thoroughly and persistently taught how to properly clean their children's teeth, so that a new generation of people could grow up with healthy teeth.
Modern medical equipment
We ensured that our services are provided using all the latest medical equipment. It is vital for a high standard of care.
Administrative transparency
We are straightforward about our determination to be leaders in administrative transparency.
Care and respect for the patient
We take care of every patient as we would take care of ourselves, because we value and appreciate our patients' trust, for allowing us to do our job as best as we can.
Where smiles are born... Amicus Dentis
Leaders in pediatric dentistry and preventive care
We have the largest team of pediatric dentists – R. Žaliūnienė, R. Levickienė, B. Malakė, E. Mažeikė. Our clinic and dr. Vytautas Tamošiūnas are the founders of the Lördagsgodis (literally "Saturday Sweets") project in Lithuania.